9/12
One of my favorite parts of the morning of the wedding is having a great get-together over food, bubbles and beauty with friends. When my girl T got married, I jumped at the chance to stick my grubby little paws in the details of the morning-of bridal brunch. Of course, not all brides are into this event, but if you want a good way to ensure you have fun prior to having more fun, get to spend some time with your gals (and/or guys), get some food in you (VERY IMPORTANT) and start the celebratory feel a little early, then I highly recommend scheduling it in before you get ready for the main event. Here are five fun extras to kick off the festive vibe:

Gilt Gold Paper Straws – 25 Pack – $3.95
Guys, drinking out of straws is just fun, mmay?
Voga Italia mini sparkling wines
I'm totally in love with the sleek packaging on these bottles. They'd be great to use for guest bathroom toiletries … you know, after all the bubbly is gone!
Vined Advice Coasters – set of 20 for $12
 Have your crew write their advice on these coasters, then take some time to yourself before getting ready to read through them. The endearing sentiments will make their presence by your side that much more meaningful.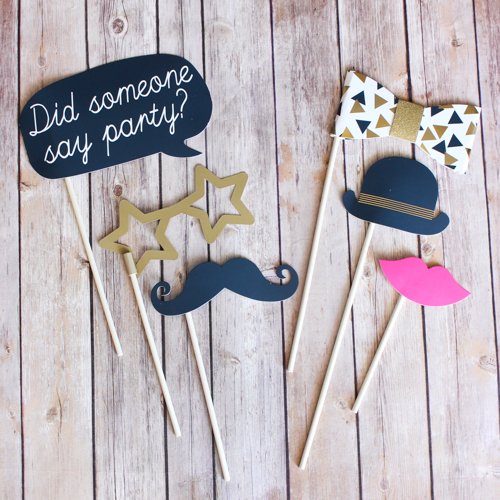 Pop! Photo Props – $14.95
Because, selfies. #duh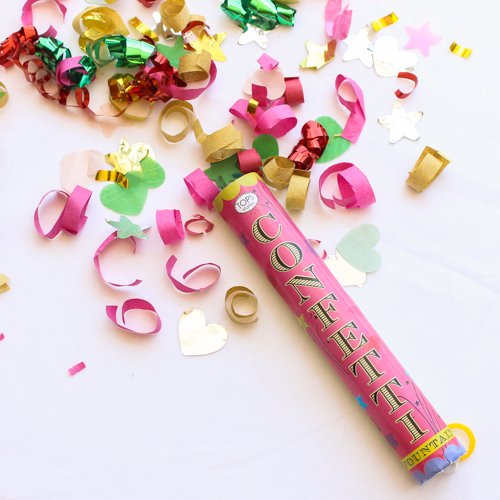 Confetti Fountain – set of 3, $41.85
I know I don't need to tell you that confetti makes everything better. Brunch is no exception.
Are you planning anything fun and special for your crew on the morning of your wedding? Tell us in the comments below!