Posts in the 'Wedding Inspiration' Category
Well, hasn't it been a shiny, sparkly, bling-tastic week here at BAB! I couldn't very well not join in the ring party, so for this week's Five for Friday, I rocked (heh, get it?) massive Interwebz search for some unique, bold and badass engagement rings, all under $1,000. Feast your eyes, darlings!
The Embrace Opal Ring
at Angara, $469

Herkimer Diamond Solitaire Ring by Melissa Joy Manning, Inc., $415


Bezel Set Solitaire Black Diamond Ring from My Love Wedding Ring, $885.00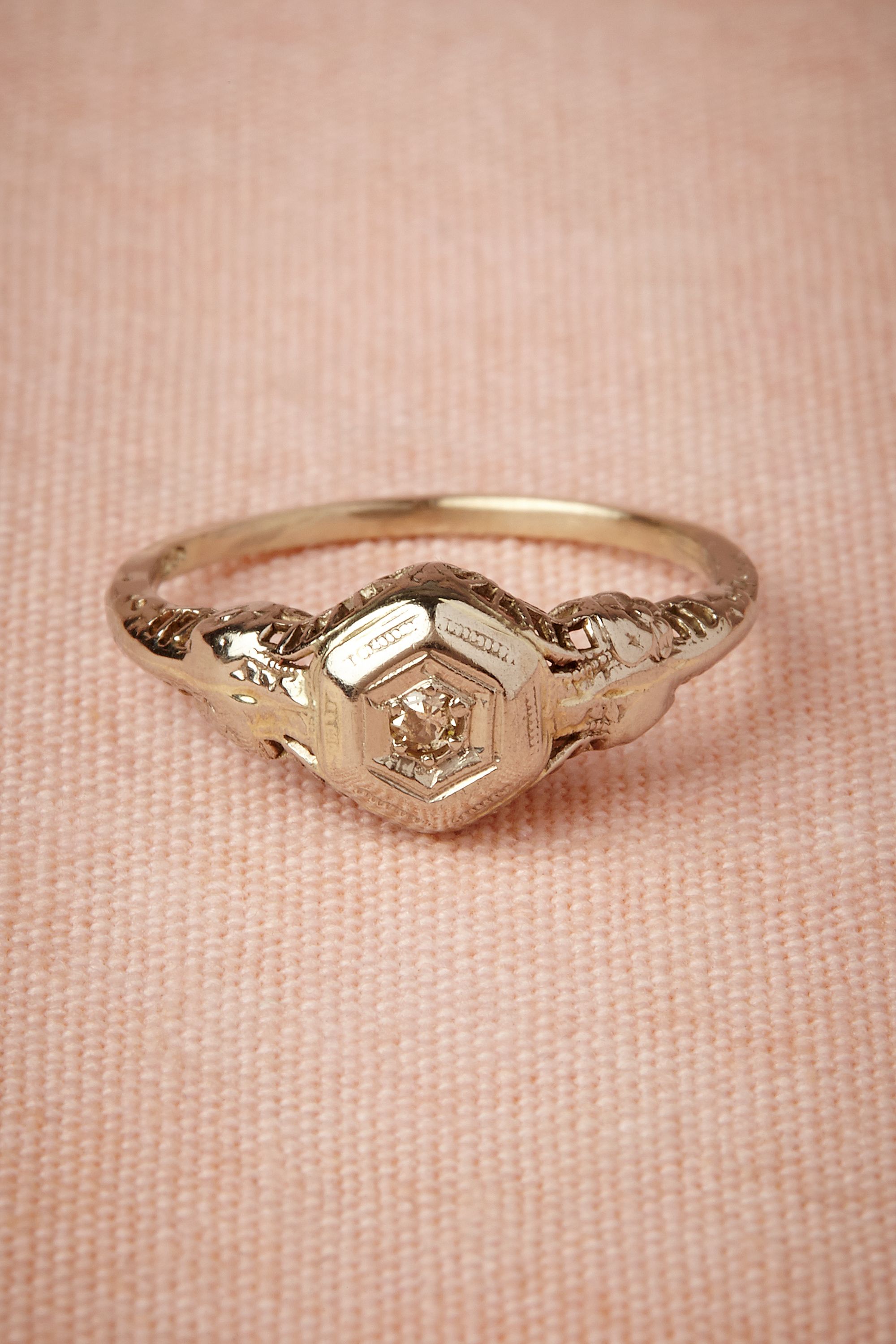 Geneva Ring from BHLDN, $550
Gemstone & Diamond Sterling Ring at QVC.com, $169.92
 Do any of these funky sparklers tickle your fancy? Which is your favorite?
Your "I dos" are a moment of gravitas, a quiet but weighty culmination of your decision to spend your lives together. In honor of their serious decision to make this commitment, Destry and Lanny decided on a similarly intimate wedding ceremony and reception: 40 invited guests, immediate family and the closest of friends. By this decision, they were able to spend more time with the community that has watched them sow the seeds of their relationship, helped them nurture it, and witnessed it flourish.
Names: Destry & Lanny
Occupations: Destry is a design drafter,  Lanny was an administrator for a private travel company but currently attends business school full-time
Wedding location: Kingston, Idaho
Wedding date: July 27, 2013
Wedding budget: My crazyperson spreadsheet tells me our final total was $4,300-ish.  We didn't give ourselves a hard maximum.  Instead, we decided to spend by priority.  Neither of us gave two hoots about centerpieces or expensive favors; instead we cared about food and photos and got INCREDIBLY lucky on both counts.  While we spent a lot less than the national average, we still feel like we spent an enormous amount of money for one day.
Approximate guest count: We limited our invited guests to 40, but counted on 35 attending for sure. We only invited our immediate family members and very close friends.  Destry is the oldest of five, so you can imagine that it adds up quickly.
How would you describe your wedding? At the risk of sounding cliché and ridiculous, I'd describe it as a balance of country, rustic and vintage.  We kept it subtle though. We didn't want guests to feel like we were beating them over the head with kitschy crap.  We didn't have time or energy to invest in kitschy crap either.
What was your favorite part of your wedding? It's a cliché, but it's so true: It's really hard to choose one favorite.  I would say that driving from our hotel to the venue together was so special and important to me.  We both had a chance to be alone together, in our own car, just being together, quietly.  Because we knew it was going to be such an emotional day, that short drive was so important to both of us.
We were lucky to have an equally-meaningful moment alone at the end of the night after everyone had left.  The sky was inky black with bright stars and the barn was lit up with twinkling lights woven throughout the Virginia creeper that covered its entire frame; we stood silently at the top of the hill wrapped in a blanket, looking down upon the scenery and reflected on the deluge of pure love we'd experienced that day.
What did you splurge on? Without a doubt, the food and furniture were our most costly expenses.  Our wedding was held over 60 miles from our home in Spokane.  So, we felt it was important that we provide a really solid meal to our nearest and dearest if we were going to drag them to a mountain farm in the middle of the woods.  Have you ever been to a wedding on a Saturday at 6:30 pm, only to find that it's a cake and punch reception in the church gym/basement/lobby?  Those are basically the worst (in my opinion) and we were against that at all costs.
Additionally, we really scored with a venue that embodied everything we hoped for and wanted to provide some aesthetic continuity by using furniture that didn't clash.  We found an up-and-coming furniture rental company out of North Idaho who provided some stunning pieces for us.
Also, I know it's silly, but I totally went all out with my hair as well. I was pretty close with my hairdresser at that time, but after her two previous attempts at formal styles left me crying in the car we decided to go another direction.  My hair is fairly long, but I wanted it longer for the wedding, so she offered to pick me up some extensions with her discount and color them to match my hair.  After several unanswered texts and voicemails left me feeling like a jealous ex-girlfriend, I bought the hair myself and scheduled an appointment with someone else.  I ended up spending a small fortune on the whole ordeal, but it felt worth it:  $200 for the hair, $70 to color it, $50 for the trial and $100 for the wedding day style.  (I feel compelled to note that I'm still pissed that I spent as much as I did on the day of the wedding because the salon's active price list shows the trial hair as included in the total price.)
So, what became of my former stylist?  Well, I finally heard from her three days before the wedding letting me know that she had blocked out the entire day and we could go get hair, color and style it starting at 9 AM.  A note about that – the wedding took place on a Saturday, and the hair extension shop isn't open on weekends, so despite the sketchy billing practices, I am glad I opted out.
What did you save on? Ev-er-y thing.  We saved by doing our own flower arrangements – actually, we didn't use flowers at all. We bought raw cotton online and put everything together. The allergic reaction was totally worth it.  Picture, if you will, my then-fiancé and I in our non-air-conditioned kitchen, trimming and cleaning raw cotton bolls.  We spent countless hours picking dried leaves out of the cotton so we could spend ADDITIONAL countless hours stringing each one just-so on jute twine and arranging them into our respective bouquet and boutonniere.
I had intended to splurge a little and treat myself to a morning of girly pampering, however that never materialized.  I scheduled a makeup trial a few weeks prior to the wedding, but I didn't feel that this woman was listening to me.  I'm 30, and I don't think it's in my best interest to try out a new personal style on my wedding day.  I'm old enough to understand what looks good and what works for me.  Since I'm a jeans and hoodie kind of girl, you can imagine how hard it was to mask my disappointment when she revealed my potential makeup.  Winged eyeliner and I are never going to be best friends, nor do I have aspirations of acquainting myself with berry lip-stain.  Adding insult to injury, I paid $75 (after tipping, because I'm a doormat) for a look I couldn't wait to wash off my face.
Ultimately, I didn't feel that she was especially honest or talented so I lied and canceled my appointment about a week before the wedding, citing something about the cost being budget-prohibitive.  The (supposedly) agreed-upon rate was $100 for both sessions, but I had already effectively paid the bulk of it after listening to her talk shit about everyone else in town while she applied makeup that didn't match me or my coloring.  After the rage-tears subsided, I went to Nordstrom (alone) and met with the only kind of makeup artist I can trust with utmost confidence – a gay man.  I showed him a photo and he whipped my look into shape, directing me to all the right products and showed me how to recreate his work at home.  I hugged him, and practiced nearly a dozen times before the wedding and I'm thrilled with my choice to do my own.
The piece-de-resistance, though, were our photographers.  We happened to have two very close friends who are, not only incredibly talented, but provided their services for free.  Without their generosity, as every bride knows, we would have EASILY doubled our expenses.
Was there anything you would have done differently, in retrospect? Looking back, I would have asked more people to help.  We would have had a little more fun during the planning stages if we'd allowed more folks help us out from the beginning.  Instead, we stubbornly refused offers for help until much closer to the wedding date.  That cotton-stringing party I mentioned above?  Ultimately, my in-laws came to the rescue with four additional hands for stringing.
I can't quite remember why we were so secretive about planning, but I suspect part of it had to do with a bizarre idea that someone might steal our ideas? Weddings make people crazy.  Like, crazy-crazy.
What was your biggest challenge in planning? 1.) Hurt feelings. If I had known beforehand, how personally other people would take our wedding choices, we might have eloped.  We received unsolicited suggestions, advice, and requests for invitations for people we'd never conceive of including in our celebration.  It was an ongoing challenge of (and testament to) our patience, kindness, and ability to tolerate other people.
2.) Money.  It would be so much easier to throw everything on a credit card, but that's not our style for anything we do in life.  We felt incredibly fortunate to have been in such a position that allowed us to do everything we needed and wanted to do on our own terms.  Still, having more money might have abbreviated our timeline considerably but we don't regret any of it.
What lessons did you learn from planning or from the wedding itself? ALWAYS (and I mean ALWAYS) have a contingency plan.  ALWAYS.  For good measure, have three or four backups.  We picked out a favorite restaurant to host our rehearsal dinner and made reservations to hold the date (I can't remember if we paid a fee or not).  A month before our wedding, my best friend drove up from Portland, Oregon for a bridal shower hosted by my mother-in-law and I had hoped to take her to dinner there … as we were walking up to the building, it dawned on me that they weren't just not open, they were closed.  Like, for good.
Obviously, we ate elsewhere, but I was determined to keep from getting ruffled by the situation.  Later in the week, my fiancé and I ate at another restaurant that had recently undergone a major renovation and appeared to be a great place to host our rehearsal – so we booked it on the spot.
By sheer bad luck, we were forced to resume our search on June 17 (about a month before our wedding) because our second choice BURNED DOWN.  I crowdsourced suggestions on Facebook and had friends beg me to stop ruining Spokane with our wedding.  It was about this point that I stopped giving a shit about it but it turned out to be better than I ever could've imagined.  A family-owned bar/café where we spend Saturday nights playing trivia stepped up to bat and hit a grand slam (those are the same sport, right?) with how they handled our dinner.  We told them how much we could spend, the headcount, and offered a vague suggestion of the kind of food we liked.  It was such a success that our families are still raving about it to this day.
What were your top 5 favorite things about your wedding? It was a day full of love and laughter and ridiculously delicious food.  Because we chose to invite literally nobody outside our immediate families and our closest friends it made the day so ridiculously special, I still struggle to elucidate my feelings.
Top 5 least favorite? We had a lot of people offer to help or provide something (mostly food) and we were far more comfortable hiring people to do that job for a number of reasons, including (but not limited to) sanitation.  Remember, if you will, the comment above where I mention that the venue and our hometown are sixty miles apart – now imagine chicken salad, pasta salad, potato salad, and basically mayonnaise-based anything in someone's back seat for nigh on two hours.  Sounds like fun, right?  Sorry to let the booster club down, but I'm not trying to battle diarrhea on my wedding night.  For the sake of feelings, let's just say it's because I want everyone to have a good time and avoid being unfairly labeled bridezilla, okay?
One of my photographers is married to a former marine and bodyguard.  Why on earth is that even remotely of consequence?  Because my husband's ex-girlfriend (one he'd broken up with before we even met; IN 2002.) has a super-adorable habit of making her presence known.  Neither of us expected anything especially dramatic, but he studied photos as a precaution and kept her out of sight when she did, in fact, show up.
What was the worst piece of wedding advice you received? "Just relax! It'll all come together" – Everyone who ever planned a wedding but experienced a subsequently immediate Telenovela-style bout with amnesia. Nothing ever just "comes together" and anyone who suggests otherwise probably didn't have a DIY wedding if you know what I mean. Are you fucking kidding me? RELAX?  I am relaxed (sort of), but I am still allowed to give like, ONE shit about how this day goes down.  Will I remember all of it, not likely; but I don't expect to.
The best? From my older sister, more than ten years ago: "Wedding planning is so stupid. It is literally the DUMBEST thing I've ever done."   Having done it, I can confirm that she's right. The wedding itself wasn't stupid, but the kinds of things that consumed my thoughts throughout the planning process were so cosmically insignificant; but they felt so god damned essential in the moment.
Second best was between my husband and me – it became kind of a mantra between the two of us: "This is our party; our wedding is not our marriage."
Any other bits of wisdom? Just Relaaaaax!  Okay, I'm kidding … kind of.  It's easy to get upset and overwhelmed when people overstep boundaries, but standing up for yourself is the best thing you can do when you're planning your wedding.  I desperately wish I had just told a few vendors to piss off directly instead of skirting the issue as if their feelings were supposed to take precedent above mine.  I wish I had been more assertive and direct when people acted in a way that made me feel like they were taking advantage of an emotionally charged event.  But there's nothing I can do about it now. (Except write some passive-aggressive Yelp! reviews.)
Oh, and don't you dare listen to anyone who has the nerve to tell you that you must spend more or else your wedding won't be "everything you ever dreamed of."  Your wedding will be everything you dreamed of because you're marrying someone you love.  Anyone who suggests otherwise is presumptuous, snide and condescending.
Budget breakdown
| | |
| --- | --- |
| | TOTAL |
| VENUE | $235.00 |
| FOOD | $1,128.85 |
| FURNITURE | $961.57 |
| OFFICIANT | $200.00 |
| LIQUOR | $200.00 |
| FLOWERS | $250.00 |
| CLOTHES (D) | $300.00 |
| INVITATIONS | $105.00 |
| HAIR | $420.00 |
| CUPCAKES | $135.00 |
| REHEARSAL | $400.00 |
    TOTAL:  $4335.42
Wedding vendors and links:
Venue: French Gulch Farm and Garden, Kingston, ID
Furniture Rental: The Attic, Coeur d'Alene, Idaho

Catering: Couple of Chefs, Spokane, WA

Attire: Bride – David's Bridal, Spokane, WA Groom – Duchess Clothier, Portland, OR
Hair: Bride – Douglass McCoy, Spokane, WA Groom – Porter's Barber Shop, Spokane, WA
Bride's Makeup: BRIDE!

Flowers, bouquet and decor: Bride and Groom designed all decor using dried wildflowers and cotton purchased online. Tabletop arrangements were styled by Groom's brother and sister in law. (Bride made bouquet, Groom made his own boutonniere)

Rings: Bride (same ring, except blue) Groom

DJ: iTunes, operated by Groom's brother

Invitations: Designed Online, Printed at Home (We purchased the full suite; including save the dates, thank you cards, and custom map)
Photographers: Andrew Callaci (Portland) and Nicole Varnell (Spokane)
*This post brought to you by our friends at Luna Bazaar*
So now that you're starting to get into the nitty gritty of the wedding planning, I'm sure you're starting to think about and look at the details. And OMG. There's soooo much to do, so much to make, so much to buy! All the deets have to be perfect!
Chill, darling.
While there are a bajillion and a half amazeballz pics of wedding details strewn across the internetz (yes, even I have a Pinterest board dedicated to the little thangs), they don't have to be overwhelming. In fact, there are a lot of little things you can do to ensure you aren't wasting your dollaz on a one-time-only, use-it-or-lose-it kind of décor purchase:
1. Inject a good amount of YOU into your purchases.
You know how all of Weddingland says that your wedding should still represent you, just a shinier/more colorful/more expensive/more dressy/etc., version of you? Well, kinda. Definitely keep you, your partner and your life in mind when deciding on your wedding theme. And if you're looking to stretch your budget, keep in mind the kind of décor you like to look at, over and over again. I mean, if you're uber into color and disco balls (ahem, moi), then find colorful, sparkly objects to surround yourself with.
These Disco Ball String Lights from Luna Bazaar shoot off cool beams of light, which make them perfect to illuminate table centerpieces or for a little sexy accent above your bed.
Yeah, that's right. I keep a Wyoming license plate and a badass unicorn poster over my bed.
Can you feel the sexytime mooooood?
2. Go timeless, but in a way that excites you.
Now, I'm not saying stick to all white or don't pick something new and funky-fresh, just make sure it's something that makes you happy. Chinese lanterns are a pretty go-to pick for wedding decor. They add a little oomph and are oh, soooo cheap to pick up by the many. Obviously all white is classic and elegant, but you'd be surprised what a mix of colors can do. Whether you go monochromatic or have a colorsplosion, Luna Bazaar offers a RIDICULOUS range of sizes and shapes, to mix up the fun. And when the party's over, hang them from your ceiling for a little extra decor oomph. Since they assemble and disassemble super easily, they're a no-brainer when you have to move or redecorate.
BONUS: If you have a feline friend, it will be captivated by the moving globules above. Which, for you, is wildly entertaining.
3. Go for functionality.
You know what the best kind of decoration purchase is? The one that can be used for a holy buttload of things. Candle holders can go from sweet centerpiece accents to the source of seductive lowlight around your living room. Baskets can hold programs or favors and later, your stack of Real Simple magazines. And vases of all sizes and shapes are useful for pretty much anything, from change jars to pasta containers to a pretty way to stash cotton balls.
This Turquoise Blue Frosted Glass Vase decorates my kitchen table, often with a single daisy in it.
And this Vintage Green Glass Vase operates as my office supply wrangler. So much better than one of those weird office store caddies.
So, really, what it comes down to is cost per use. And since we here at The Broke-Ass Bride are all about making the most out of every dolla dolla bill, we want to make sure our skrilla is spent wisely. That means finding multifunctional items that can easily translate from the fantastic fête that is your wedding over to your cozy abode. It also means shopping at places, like Luna Bazaar, that won't rob you blind and offers a whole helluva lot of choices. And when all is said and done, and you spy those fun disco ball lights out of the corner of your eye, you'll remember dancing the night away with your love and all your posse around you. Who wouldn't want to remember that?
Do you have any burning decor questions? Need help on how to stretch those dollars and find multiple uses for one item? Let us know in the comments!
Y'all, I love me some ModCloth. Like, it's a little ridic. And when I found out they were rolling out vintage-inspired wedding styles, I straight swooned. While there are some short dresses, some long dresses and some dresses that aren't white at all, there are also glorious accessories and enough glittery, sparkly goodness to last me a lifetime … or at least this wedding season. Here are my five favorites:

Gilded Grace Dress from ModCloth – $139.99


Yes I Candescent Heel in Gold from ModCloth – $29.99

Candlelit Soiree Dress from ModCloth – $129.99
Honors and Upwards Jacket from ModCloth – $54.99
Sparkle Your Interest Dress from ModCloth – $157.99
The last one MURDERS me. It's the cutest ever. EVER. Which item from ModCloth's vintage-inspired wedding styles is your favorite? Tell us in the comments below!
Brought to you by our friends at Simple Registry.
I dunno about y'all, but I like to make sure that if people are going to give me something, it's something I want and will really, truly use. Because: Guilt. I have this amazing problem of feeling guilty for not necessarily loving a gift, but hanging on to it nonetheless, which just results in clutter and hoarding and anxiety and … damnit, where's my whiskey?
All this and the pressure of wedding planning? OOF. Nope. I'd like to have fun, please.
So make things easier on yourself and on your guests and set up a registry that allows you to steer your loved ones toward items or experiences that you'd really like and therefore use. "But Christen," you say, "Wherever shall I find such a glorious unicorn of registries?"
YOU GUYS. I got this! SimpleRegistry.
Not only is SimpleRegistry super easy to use (I signed up myself. So, for realz.), but you can add pretty much anything: Need a toaster, like classic-style? BOOM. How 'bout tickets for the first Red Sox-Yankees face-off of the season? NAILED IT. Feeling more philanthropic and want to donate your dollaz to the ASPCA (one of the BAB's charities of choice)? YEAH, THAT TOO.
And you know how that girlfriend of yours is always suggesting different activities or restaurants, just insisting that you'll loooovvveee it? Well, she can take those ideas and add them as ideas on your SimpleRegistry list and your whole damn bridal party — you know, the ones who have the most fun? — can split that experience to make it one for the ages. Yup, birds, stones, etc. Doesn't matter. You get to go biking through a vineyard!
Go get your fun on and set up your SimpleRegistry!
Happy Friday, BABs! And happy Valentine's Day! While you're probz being schmoopy with your love, I'm on the road moving from Texas to Florida and looking forward to beach life. But that's my version of romance: Me, my man (and our cat) and the wide open road. So, in between stuffing boxes and bidding adieu, I scoured the Interwebz for five gorgeous and timeless bridesmaids dresses for you to ogle. Bonus: They're all $150 or less! Enjoy!
"Elizabeth," by Weddington Way.
D574 by Alfred Sung.
D518 by Alfred Sung.
D516 by Alfred Sung.
"Audrey," by Weddington Way.
Which is your favorite? What feel are you going with for your ladies? Tell us in the comments!
Coming up with a meaningful wedding ceremony from scratch proved to be quite the challenge!  We ended up using many sources…traditional Christian ceremonies, literature we both loved, inspiration from wedding blogs, and my amazing Grandfather/officiant.  In the end, I'm so so so happy with how personal and emotional our ceremony was!  Here are a few highlights!
We used "Sigh No More" by Mumford and Sons as our processional music.
Walking down the aisle, I couldn't believe it was finally happening!  All I tried to do was breathe and stay present in the moment as much as possible.  After some introductory words from my grandfather, one of our friends read our first reading, a poem by e.e. cummings that we love!
"i carry your heart with me(i carry it in
my heart)i am never without it(anywhere
i go you go,my dear;and whatever is done
by only me is your doing,my darling)
                                                      i fear
no fate(for you are my fate,my sweet)i want
no world(for beautiful you are my world,my true)
and it's you are whatever a moon has always meant
and whatever a sun will always sing is you
here is the deepest secret nobody knows
(here is the root of the root and the bud of the bud
and the sky of the sky of a tree called life;which grows
higher than soul can hope or mind can hide)
and this is the wonder that's keeping the stars apart
i carry your heart(i carry it in my heart)"
Instead of a unity candle, we decided to include a ritual that was much more "us" in our ceremony.  So we planted a tree!  Much of the credit for this idea goes to the awesome blog 2000 Dollar Wedding.  We played "Old Pine" by Ben Howard while we got our Aspen sapling into the ground.
Grandpa: Zach and Carrie have chosen to symbolize their commitment here today by planting a tree with the help of their parents.  Just as the love and support of their parents has helped them grow into the people they are today, so will the water and soil here support and nourish this tree.  While it is now a small sapling, over time, with proper care, it will grow and flourish into a strong and mature aspen tree.  Given the same care and attention, the marriage of these two will similarly flourish and prosper.
One of our best friends gave our next reading, a quote by Louis de Bernieres:
"Love is a temporary madness; it erupts like volcanoes and then subsides. And
when it subsides you have to make a decision. You have to work out whether
your roots have so entwined together that it is inconceivable that you
should ever part. Because this is what love is. Love is not breathlessness,
it is not excitement, it is not the promulgation of eternal passion. That is
just being in love, which any fool can do. Love itself is what is left over
when being in love has burned away, and this is both an art and a fortunate
accident. Those that truly love have roots that grow towards each other
underground, and when all the pretty blossoms have fallen from their
branches, they find that they are one tree and not two."
I loved how this quote also tied in the tree metaphor!  Next was the hardest part: our vows!  We wrote our own vows and didn't share them with each other beforehand.  I was so afraid I would start bawling!  Zach went first, and I just tried to absorb his words without starting to cry!
Zach:  When I met you, my life was good, but there was always something missing.  After only a few dates, I knew you were the person I needed.  I knew you were the one.  I found a new satisfaction in life that was exciting and real.  I felt whole.
Carrie, I love you because every day you expect me to be a better man than the day before.  You're never satisfied with the normal thing, only greatness.
I love you because there is no one like you in the world.  You're caring, thoughtful, and the funnest person that I have ever met.
I promise to love you no matter what.  I promise to wake up every day with the thought of making our lives better.  I promise to work as hard and as long as I need to make sure we accomplish all of our goals.  I promise to listen to what you need and continue my quest to be your perfect partner.  I cannot wait to spend my life with you.
Next was my turn!  Ahhh!!!  Thankfully, my acting training from back in the day kicked in, and I was able to keep a clear and strong voice, despite the emotional weight of the moment.
Carrie:  Zach, when I met you, unexpectedly, the timing was horrible.  But it didn't take me long to fall in love with you.  For the first time ever, I felt that my life was not all about me anymore.  You were the first and only person who I ever considered changing my best-laid life plans for.  When we were continents apart I laid under my African mosquito net and dreamed of our future together as I fell asleep.  I think I knew, even then, that we would someday be standing where we are right now.
Zach, I love that you are constantly seeking to learn more about the world.  I love how you can't ever read a book or watch a movie without something making you say "I want to do that!" or "I want to go there!"  I love that you are so calm under pressure, so laid back, and so optimistic and joyful about life.  In you I find a balance I desperately need, and I am so grateful for that.  I love that you have so many talents and are wildly successful at anything you try, from hockey, to science, to music, to cooking.  Every day I am more proud that you are mine.
Zach, because I love you, I promise to always be by your side.  To take care of you when you're sick or sad or tired.  To seek to understand you more every day.  I promise to control my temper and impatience, to be a better partner for you every day.  I promise to appreciate the ways in which we are different, as they make us perfectly compatible.  I promise to use my skills and abilities to make all of our adventures unforgettable.  I promise to support you and to prioritize our relationship no matter what obstacles we encounter.  
Love, I believe, is an action and a choice and I will choose to love you even when it's hard, even when it hurts, and even when I don't want to.  And I promise that I will be faithful to you, and God willing, we will keep exploring the world together until we are both old and gray.
Since we didn't buy new or different wedding bands, we exchanged the same rings we had been wearing as engagement rings all along.  The symbolism of rings was still an important part of the ceremony for us.
The rings on our fingers, we were almost done!
Grandpa:  Forasmuch as Zachary and Carrie have consented together in holy wedlock and have witnessed the same before God and this company, and thereto have pledged their faith each to the other, and have declared the same by joining hands and by giving and receiving rings; by the power vested in me by the state of Arizona, I now pronounce them husband and wife.  What God has joined together let no one put asunder.  Zach, you may now kiss the bride!
For the closing of our ceremony, we couldn't help but include the commonly-used but wonderful Apache Wedding Blessing.  This blessing spoke perfectly to our love for travel, adventure, and each other!
"Now you will feel no storms,
for each of you will be shelter to the other.
Now you will feel no cold,
for each of you will be warmth to the other.
Now there is no loneliness,
for each of you is companion to the other,
You are two persons,
but there is one life before you, and one home.
Turn together to look at the road you traveled,
to reach this—the hour of your happiness.
It stretches behind you into the past.
Look to the future that lies ahead.
A long and winding, adventure-filled road,
whose every turn means discovery,
new hopes, new joys, new laughter,
and a few shared tears.
May happiness be your companion,
May beauty surround you both in the journey ahead;
And through all the years to come.
Go this day to your dwelling place
and enter into your days together.
May your days be good and long
upon the earth.
Your adventure has just begun!"
As we recessed down the aisle in a haze of exhilaration, "That's What's Up" by Edward Sharpe and the Magnetic Zeros played and all of our guests clapped and cheered for us!
Totally unexpectedly, the recessional actually produced some of my favorite pics from our day!  Aren't the looks of pure joy on our faces just unbeatable?
Coming up next:  Our homespun reception!
All photos copyright Bright Fizz Photo
Happy Friday, Broke-Asses! I love this time of year, when all the new wedding-y stuff starts making the Interwebz rounds, because it increases my ogling time significantly … and lucky me! A good portion of my job is to find and ogle pretty things! This week, in honor of amazeballz wedding dress designer Claire Pettibone's new invitation line with Wedding Paper Divas, I hand-picked my 5 favorite designs to share with you! 
Earthly Paradise, starting at $184 for 100.
Fairytale Romance, starting at $239 for 100.
Fluttering Forever, starting at $239 for 100.
Rustic Vineyard, starting at $194 for 100.
 Soaring Love, starting at $174 for 100.
Aren't these gorgeous? Head on over to Wedding Paper Divas to check out the full collection and tell us which is your favorite!
A great place to begin personalizing your wedding is with the save the dates; while wedding stationery is often quite formal, save the dates give you the freedom to be a bit more quirky and fun. Now, you don't need to send save the dates–depending on how soon you're getting married, and the number of people you're planning on inviting, they might be an unnecessary expense. However, if you're six months or more out from your wedding date and you're planning on inviting a number of people from out of town, save the dates are a great way to ask your friends and family to keep you in mind as they make plans for both the time and expense of travel. It's also a great place to include your wedding website information if you'd rather not include it on the formal invitations. I know that as soon as I receive a save the date, I tack it up on the fridge so as not to forget–and looking at any of the following save the dates would make me smile every single time.
Dana's friends Ben and Renee just made these adorable Save the Dates based on some of their favorite movies, with a little help from their friends:

Photos by: Josh Gibson; Grooming + Layout: Annah Yevelenko-Gibson
Seriously, how cute are these? So stinking adorable!