Posts in the 'Registry' Category
Brought to you by our friends at Simple Registry.
I dunno about y'all, but I like to make sure that if people are going to give me something, it's something I want and will really, truly use. Because: Guilt. I have this amazing problem of feeling guilty for not necessarily loving a gift, but hanging on to it nonetheless, which just results in clutter and hoarding and anxiety and … damnit, where's my whiskey?
All this and the pressure of wedding planning? OOF. Nope. I'd like to have fun, please.
So make things easier on yourself and on your guests and set up a registry that allows you to steer your loved ones toward items or experiences that you'd really like and therefore use. "But Christen," you say, "Wherever shall I find such a glorious unicorn of registries?"
YOU GUYS. I got this! SimpleRegistry.
Not only is SimpleRegistry super easy to use (I signed up myself. So, for realz.), but you can add pretty much anything: Need a toaster, like classic-style? BOOM. How 'bout tickets for the first Red Sox-Yankees face-off of the season? NAILED IT. Feeling more philanthropic and want to donate your dollaz to the ASPCA (one of the BAB's charities of choice)? YEAH, THAT TOO.
And you know how that girlfriend of yours is always suggesting different activities or restaurants, just insisting that you'll loooovvveee it? Well, she can take those ideas and add them as ideas on your SimpleRegistry list and your whole damn bridal party — you know, the ones who have the most fun? — can split that experience to make it one for the ages. Yup, birds, stones, etc. Doesn't matter. You get to go biking through a vineyard!
Go get your fun on and set up your SimpleRegistry!
Photo by Teddy James
Dear Heather,
Hi! Love your website. I just got engaged this past Christmas and have been enjoying wedding planning our upcoming December wedding. Have you done a post on "bridal fee showers" or "greenback showers," as they are referred to in different areas? I would love to see a post on this! I have heard this sentiment shared by other brides too. There is not much on the internet, only a few comments here and there on some wedding blogs. It's a very heated debate. I saw your recent post on PresentValue, and I think this is a great idea, but I know some (especially older) guests might shy away from using a website for a cash gift. A "fee shower" is usually advertised as such on the invite, but I have heard a lot of negativity and comments such as this is tacky, tasteless, rude, etc. Although, IMHO, it is tacky, tasteless, and rude to register for $200 crystal candlesticks or new dishes to replace the perfectly good dishes we have, especially when I have 100k in student loan debt that could be paid off!
The suggestion with having a fee shower is that it makes clear that you do not want gifts and people can just give cash/checks in the card. I hate the word "fee" though. Do you have thoughts on this? Would love to hear them! Thank you!!
Signed,
Present Puzzlement

Dear Present Puzzlement,
In a way, you sort of answered your own question. Having a bridal fee shower is controversial, and if you decide to go that route, be prepared to take some flak (either to your face or, more likely, behind your back) for it. Traditionally, the whole idea behind a shower is to "shower" the guest-of-honor with presents, which is why a lot of guests would prefer to bring something tangible. To cater to those guests, I suggest just going ahead and setting up one "normal" registry. And you don't have to register for fine china if you aren't that sort of couple! Go ahead and ask for towels (trust me, you can never have enough) or sheets or board games – whatever suits your fancy. A registry doesn't necessarily have to be just things you need; it can also include wants, and it can be as esoteric as you desire. In addition, you mentioned our recent post on Present Value. For those guests who would prefer to give cash but don't just want to fork over a wad of money, this is a great option! Plus, having a registry on Present Value might make some guests realize that you'd prefer cash to physical gifts, so it's a win-win!
Have you ever gone to a bridal fee shower? Or would/did you have one yourself? Let us know in the comments below!
So, here you are. Ready to dive deep into the world of wedding planning and frothy dresses and parties and cake tastings and registries!
While so many other parts of the whole wedding planning process can be stressful and frustrating and aggravating, the registry is (almost universally) the superfun part. If you are just starting to nest, the registry is where you can delightfully request all the fun kitchen and home gadgets you need. Or need. If you have your nest built and are looking more for experiences to share or nest eggs, the registry is where you can hint at that, too.
And so often you have to set up different registries — one (or more!) for the stuff, one for the dollaz, one for the experiences. That's a lot of registries, yo!
BUT. SimpleRegistry takes all headache away and lets you keep it simple (schtoopid). Duh. You set up one site (fully customizable!), add images of things you want — or scan barcodes with the mobile app — and then you wait. Cackling is optional.
And it's not just simple for you and your beloved: Your homies and family can split those big-ticket items (oh, hai awesome dinner experience). And if you're more of a "I'm just going to ask for salt and pepper shakers" kinda gal because you don't want anyone to go to any trouble, then your more assertive friends can pony up suggestions for your registry. SimpleRegistry also helps keep everything in check to make writing those "thank-you" notes uber easy, too, because trust me, after your wedding, you are going to have trouble remembering your name, much less who got you the tea set.
But the best part? It's FREE to set up and there's a teensy 5% fee at checkout that either you and yours pay (taken off the top of the gift) or your guest pays (added to their total).
So, ask yourself, what do you really want? Got it figured out? Now go ask for it!
*Brought to you by our friends at SimpleRegistry
Hey there, newbie BABs! Welcome to the party! Amid the piles of tulle and yummy cake tastings lies the golden nugget of fun that is your wedding registry. For some of you, this will be the chance for you and your honey to start your cohabitation off on a shiny new foot. For others, those of you who are already well-familiar with bodily functions, smelly socks, and morning cups of coffee in bed, building your bridal registry can be tough, since you are fairly stocked when it comes to household goodies.
Regardless of which camp you fall in, Present Value is a wedding registry you'll definitely want to set up. Beyond standard cash registries that can go toward vacations or experiences, Present Value registries focus on your financial future. From house downpayments to debt reduction, college funds to investment portfolios, your wedding guests can give you a little peace of mind.
While scanning for new fine china or that killer KitchenAid stand mixer (in turquoise!) is always fun, Present Value knows the real value of planning for your new life together. The registry site has a clear and concise interface that you can personalize with a welcoming note and a photo of you and your other half and the whole experience is completely free – for both you and your guests. No fees are incurred and there is no charge to set up your Present Value registry.
While new goodies are great, a little financial freedom and stability go a long way. So whether you're decking out your casa or planning a honeymoon of a lifetime, give your guests the opportunity to help you plan for your future. Because as any BAB knows: Every cent counts.
Note: This post was brought to you by our friends at Present Value.
Friends, allow me to tell you a harrowing tale. Well it's not much of a tale really, it's just this: I never had an engagement party. (Cue the tiny violins.) My engagement was lengthy, and my best friends have always been scattered all over the known universe, and, well, it just never happened. Technically, friends or fam are responsible for hosting your engagement party, just as they would be responsible for bridal showers, bachelorette parties, etc. etc. But I say, hey, if you want it bad enough – make it happen all by yourself. (We're all for bucking tradition around here.) There simply aren't enough excuses to wear a sequined dress in life, and an engagement party is certainly one of them.
If you're hosting your own engagement party (or a rehearsal dinner, or bachelorette shindig) Target is of course, the place to hook yourself up with everything you'll need to entertain with finesse. Their new theme "Be Yourself, Together" is the perfect motto to employ as you plan your ideal engagement party. You are co-hosting, after all! Find a way to put your talents on display. Do you make a mean mixed drink? Be sure you're stocked up on barware, and if you're not, just dash to Target to find all your cocktail-making staples, like these Libbey Classic Martini Glasses, an OXO Softworks Cocktail Shaker, or an OXO Double Jigger.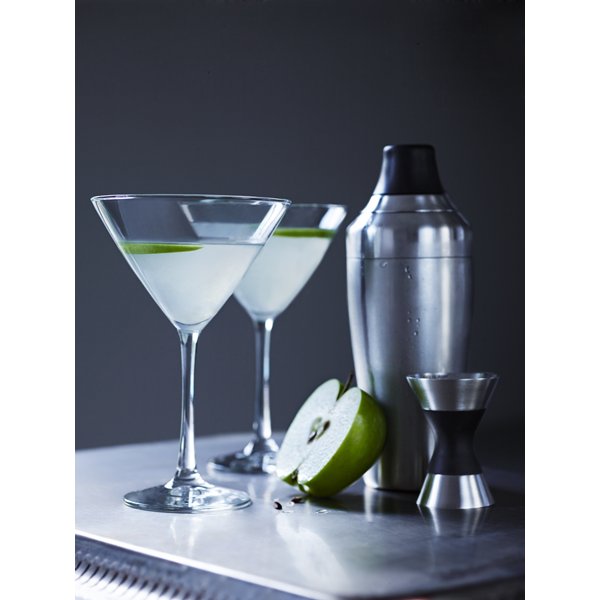 If your significant other can whip up a surprisingly good batch of baked edibles, put their talents on display! Mini cupcakes? Mini quiches? Mini donuts?! Keep the drinks flowing, and surround your guests with simple, elegant finger foods. Make sure you have a few attractive serving platters handy, and if your kitchen is currently without a KitchenAid Mixer, such as this one…
…I'm going to have to insist that you add one to your Target Wedding Registry, pronto. (Our KitchenAid mixer literally changed our lives. Can you say that about YOUR small kitchen appliances?!)
And speaking of wedding registries, creating a Target Wedding Registry is an insanely boss experience (radar gun fun!) – if you haven't looked into to setting one up yet, either as your main wedding registry, or a supplemental wedding registry, we highly recommend doing so. People love an excuse to pop into Target, and finding your wedding registry at a Target Wedding Registry kiosk will be easy peasy for everyone – including those who aren't yet internet savvy enough to locate your online registry in the vast expanse of the world wide web. (Lookin' at you, Grandma!)
ANYHOW, as I was saying, Target has all the big items on your dream wedding registry list – don't believe me? Check out their Target Wedding Catalog . And give it a good once over, because if you'd like to win a $25 Target gift card, all you have to do is leave a comment below telling us what your fave Target Wedding Catalog product is!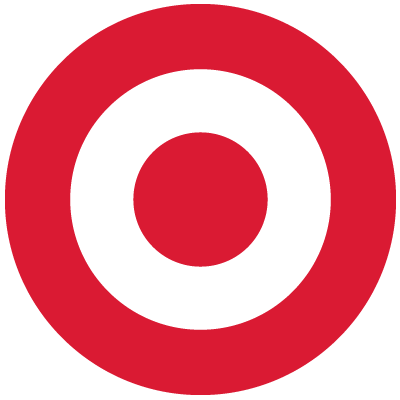 After you've checked out the bizarrely beautiful, fully interactive Target Wedding Catalog, and created your ideal Target Wedding Registry, be sure to follow along for all the registry fun on Twittter, Instagram, and Pinterest with #TargetWedding!
Content and/or other value provided by our partner, Target.
Ohhhhh, friends. A few months ago, I moved in with Paul, and thanks to his good taste my new home came pre-stocked with some pretty rad shizz. Compound that with what I've brought in or suggested/demanded that we augment our supplies with, and I've forged some serious bonds with these homemaking house-savers. I'm pretty sure would make strong candidates for your wedding registry or new home of your own, and I'm such a nice lady that I'm gonna let you in on some of that right…… now!
I'm not really sure there's much more to say about why I love the Roomba other than this:
Seriously, what's better than pushing a button, and walking away – knowing that when you come back into that room, it will be devoid of all schmutz on the ground, as if by wizardry? We have two, and like to run them together when a room is in dire need. Or we can run one in the bedroom and one in the living room for double duty at the same time. My favorite is when they come on by themselves and I'm just chillin' somewhere else in the house. I hear those suckers start up and heave a deep sigh of gratitude for the inventors of something that provides so much satisfaction with so little effort. With two dogs that love to disembowel plushy toys and leave carnage in their wake, these little robots are a real lifesaver. And, I can't help but appreciate their cute twitter banter. Gotta love that.
2. The Shark Sonic Duo Carpet & Hard Floor Cleaner
I met the fine folks from Shark at BlogHer and right away knew I had to have one of these! Lucky for me, they were kind enough to hook me up. This business is a magical mystery tour of easy cleaning. Just pop on the pads, insert the cleansing solution, and let 'er rip. With 1,000 scrubs per minute, and "airglide" technology, it literally takes little more than the pressure of a fingertip to maneuver it across your hard wood floor or carpet, gliding as if it's on ice, but powerfully demolishing dirt and grime as you go. It easily erased the dried, old puppy piddle stains on the carpet outside our front door, and was a savior on the area rug in our living room where one of the pups had puked. It swivels beautifully, and cleans our tile and hard wood floors without streaks or film. It has made cleaning almost too easy, and I love that you can just pop the pads in the wash for reuse. In fact, once we run through the official cleaning solution for hard wood, I'm gonna make one from scratch using a vinegar/water blend! I can't imagine how great this would be for people with back issues for whom mopping is a literal pain. One machine to clean all the floors is too efficient and easy for me to ever give up!
3. Microfiber Cleaning Cloths
I used to run a "paper-towel free home," and am trying to get back there. The key is microfiber cloths. Reusable and super-absorbent, you can score a big bundle of them for practically nothing, and they're great for everything. They clean windows and glass like it was their job, they mop up spills and accidents like champs, dust better than any swiffer cloth I've ever seen, and step in for napkins at a moment's notice. I've seen people on etsy get super crafty and velcro them together on a roll for "tear-off" reuse as if they were paper towels, but I'm happy to just have an ample stack in my laundry closet – ready for whatever task they might be assigned that day.
4. Sodastream Home Soda Maker
I quit my 3 super-big-gulp-a-day Diet Coke habit in May of this year (sober 4 months, yo!), and there is no way in the world I could have done it without this incredible gadget. Just fill the bottle with water, put it in the machine, and watch it carbonate before your very eyes! If you're a regular imbiber of the bubbly water, you know this baby pays for itself within about a month of use. The canisters can be turned in for a sweet discount on refilled ones, and (pro-tip alert:) if you do it at Bed, Bath & Beyond you can use your 20% coupon from the mail for an even deeper discount! The newer models allow you to customize how bubbly you like it… and if you're like me and Paul, you like it so bubbly it burns. Oh it burns so good. Everyone needs a soda stream, if only to please guests of their home who live off the stuff, like me. Thanks in advance.
5. Half Gallon Mason Jars
Like my switch from paper towels to microfiber, I'm moving away from plastics and closer to glass. This size in particular is perfect for storing and organizing dry goods like rice, baking soda, salt, flours, and pasta and eliminating their baggage. Or I use them for storing leftover soups/stocks, sauces, or teas in the fridge and freezer. I love the way they look in our cabinets and on shelves and the high visibility factor of clear glass. They even make a great flower vase or candle holder in a pinch! They dishwash beautifully, and don't absorb scents or stains like plastic tupperware does. And in the event that I need to preserve a large batch of something, I can use them for that, too. They're real workhorses in the home, and I love them in all sizes. For the price, the value is extremely high. Paul's starting to worry I have a mason jar hoarding habit. And he might just be right.
6. Keurig Single-Cup Home-Brewing System
Another life-saver in my Diet Coke detox, right here folks. In an instant, it brews up cups of coffee or tea in a variety of sizes. And every day it seems more companies are teaming up with the Keurig folks to come out with k-cups in innovative new flavors and styles, from Snapple to Starbucks
to even Campbells Soup (coming 2014). But even if there's a tea I want that doesn't come in k-cups yet, like my favorite teas Good Earth Sweet & Spicy Tea
(omg so delish) and PG Tips, I just drop the bag into the k-cup slot, brew, and drink it hot or pour it over ice. Or you can use the Refillable K-cup
for the coffee grounds or loose tea of your choosing. So much smarter than a pot of coffee stewing in it's own juice all day, drinks on demand is the way of the future.
AND, if you're thinking to yourself: "gee, Dana, that all sounds great! But how do I register for stuff like that from…. all over hell?" Well, hie thee over to Thankful Registry, friends! In my experience, it's the most easy-on-the-eyes and easy-to-use curated registry site around. With it's handy bookmarklet, you can basically "pin" items you find across the interwebs to your registry, and allow your guests to buy directly from the merchant. Their interface is beautiful and customizable with various cover images and categories for every facet of your life. So, there. Now you have no excuse not to treat yo'selves to some super handy household shit! You're welcome.
What are your favorite discoveries for the home? Fess up, people. I need to feed my ever-growing addiction!